Our Non-Toxic Stainless Steel Hardware
ALL IN THE DETAILS:
Stainless Steel Hardware
Pagerie is a solution to what was missing on the market for our canines and owners globally. In this series, All In The Details, we break down the distinct aspects of what makes Pagerie a house rooted in ultra-luxury and historical craftsmanship for the companions that bring us joy.
The Pagerie pet deserves the best in quality, which is why our stainless steel hardware was custom-crafted, lab-tested, and sustainably designed. Selected for its sleek aesthetic and longevity, the hardware is designed to withstand up to 140 pounds of force, a feat lab tested by our engineers.
With our intuitive design where form meets function, here, our founder reveals the importance of Pagerie's plating process, why stainless steel is safer than brass and zamak, and the reason behind our pear-shaped signature hardware.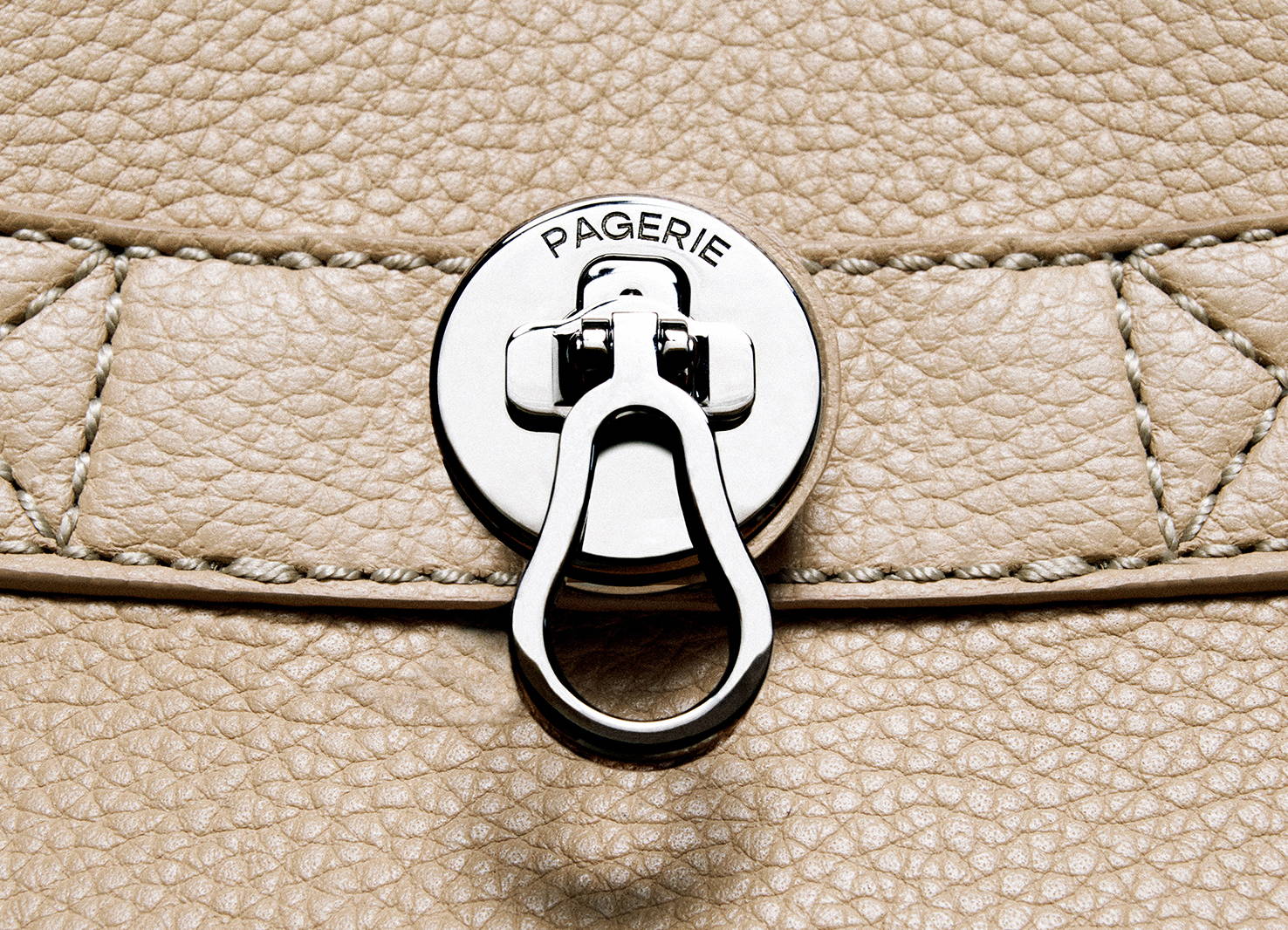 Q: Why was stainless steel the chosen hardware for Pagerie?
A: Even though it is difficult to work with, stainless steel is most noble. We picked pure stainless steel for its aesthetic, durability, and longevity. Also, it is 100% recyclable, thus producing more steel as this process goes on indefinitely.
Hardware is an element we spent an enormous amount of time on. We wanted form to meet function with the hardware and click just right. For example, our pear Turnlock is a multifaceted piece; it slides down, twists, and pulls down. It is an experience.
Q: The hardware rests on your pet's skin, so what precautions did you take when choosing the material?
A: First, we made sure no toxic chemicals were used during the plating process. We work exclusively with the purest quality of stainless steel with the lowest level of contaminants. Our lead-free stainless steel, which includes strong mechanical hardness, also guarantees exceptional corrosion resistance under the most severe environmental and chemical conditions. And when tested, there were zero reports of skin irritation or allergic reactions.
When we started Pagerie, we searched the globe for different hardware options. We assumed that it would come from Europe, but we found quality hardware in Asia. It was very difficult to find a factory that fit our strict demands for design and sustainability, yet they were able to achieve this successfully.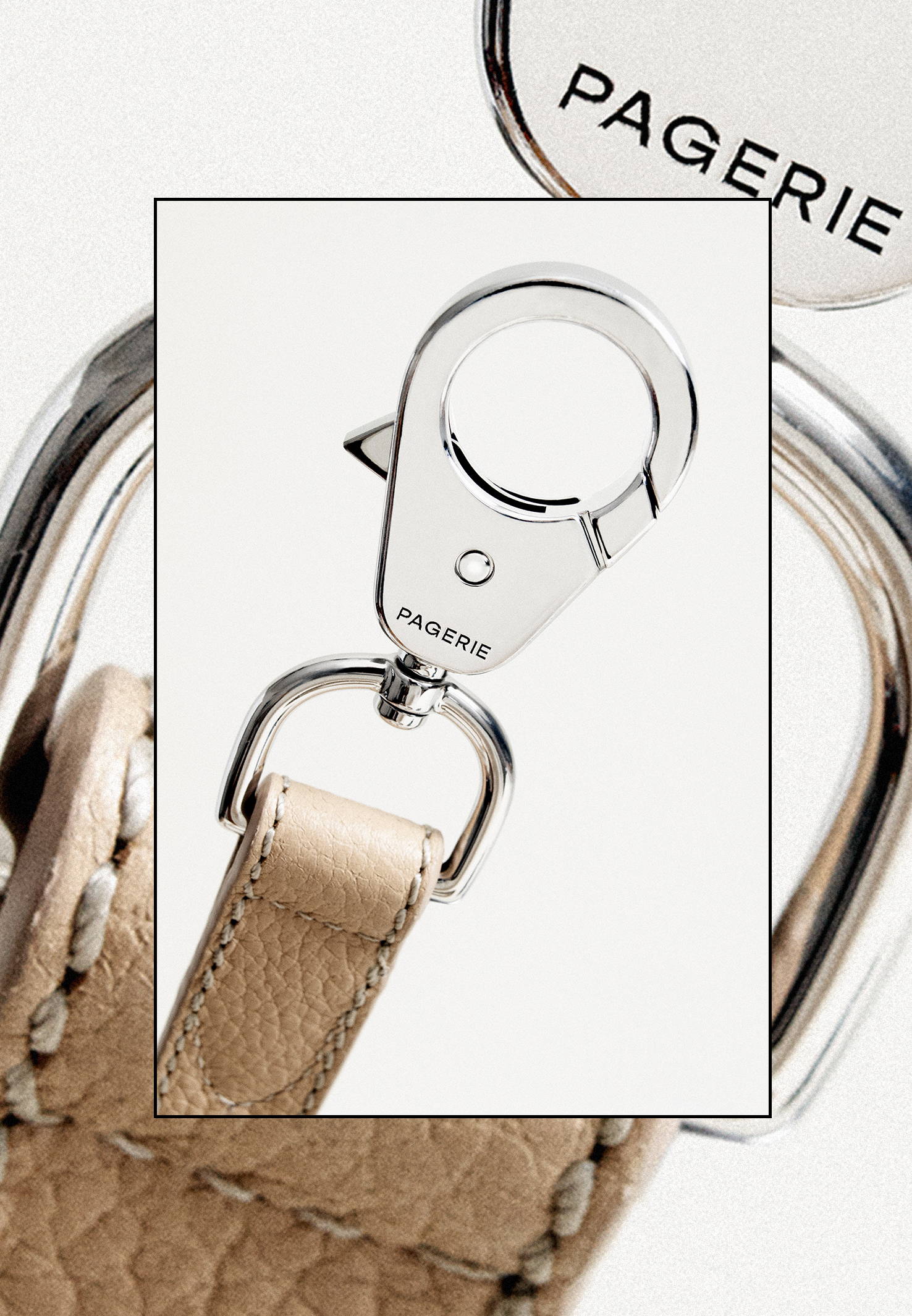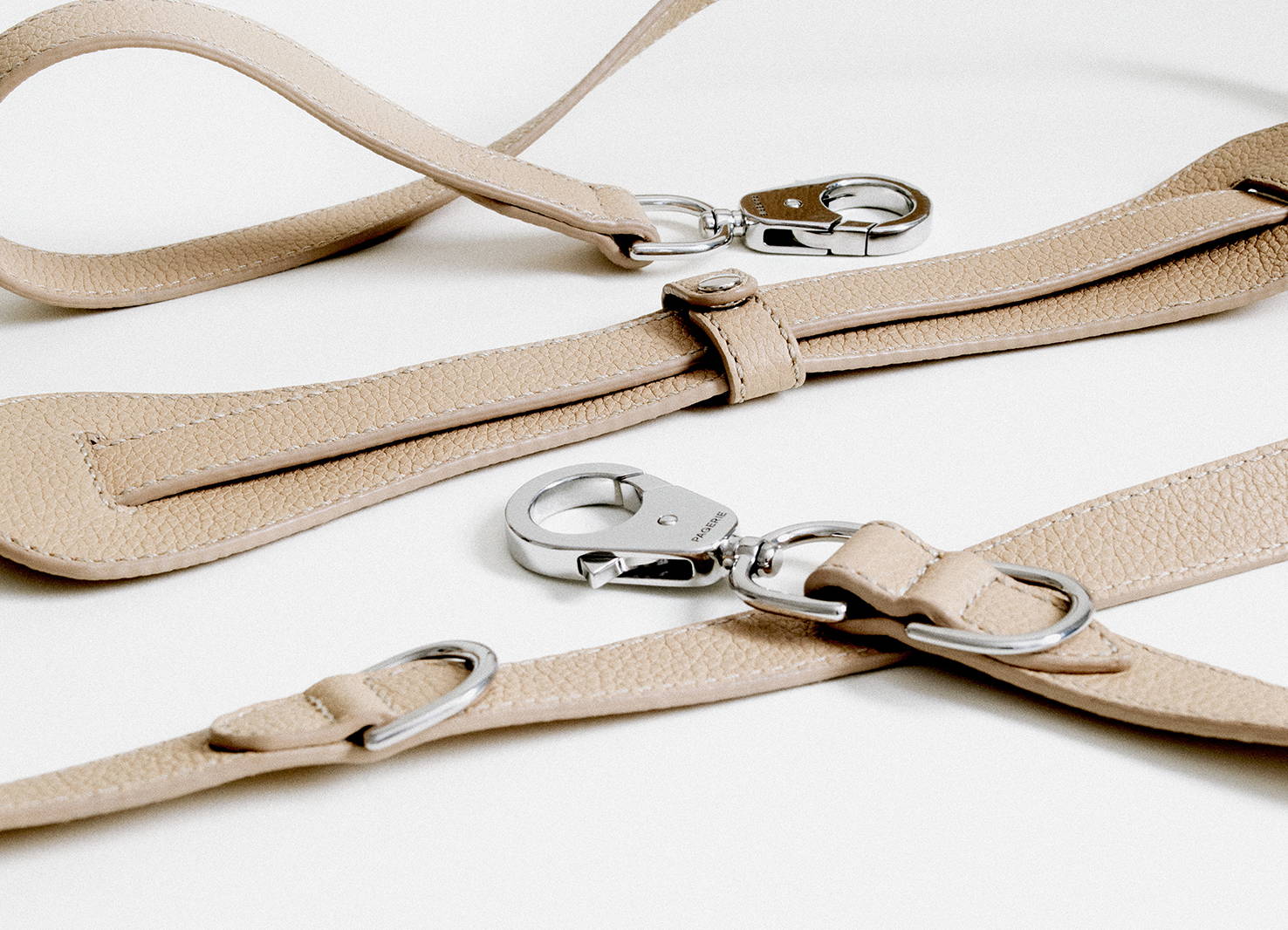 Q: The design is streamlined, yet chic. What was the thought process behind that?
A: Our hardware is custom-designed and custom-made and the patented design makes removal easy and chic, similar to other iconic fashion bags.
The pear-shaped design, which is often seen as a symbol for longevity, represents the female body, its curves, and sensuality. This shape is seen across all of our products; from the actual pull tab of our turnlock, to the handle of the leash, the collar, and the curves designed around the dog's muscles when wearing our harness.
Of course, function, utility, and durability is important when it comes to dog accessories, but that doesn't mean it has to be ugly or unattractive. My team and I really wanted to come up with a design that was both sensual and ergonometric.