THE ULTIMATE ACCESSORY
Meet The Nue Bag
Handcrafted with care, this object merges a waste bag and a treat bag holder in one. Dangle it gracefully from your leash, attach it with confidence to your belt, or drape it with elegance upon your handbag.
Pagerie is an ultra-luxury fashion house for pets
Two Functions In One Grandeur
Elegantly handcrafted by our European artisans, the Nue Waste & Treat Bag Holder transcends the boundaries of traditional pet accessories. Its capacious open-top and drawstring closure provides effortless and swift access to all your furry companion's essentials. 
With its easy-to-attach lobster claw clasp, it can be fastened onto any object, offering endless possibilities.
Curated with the dainty in mind
Curated for larger breeds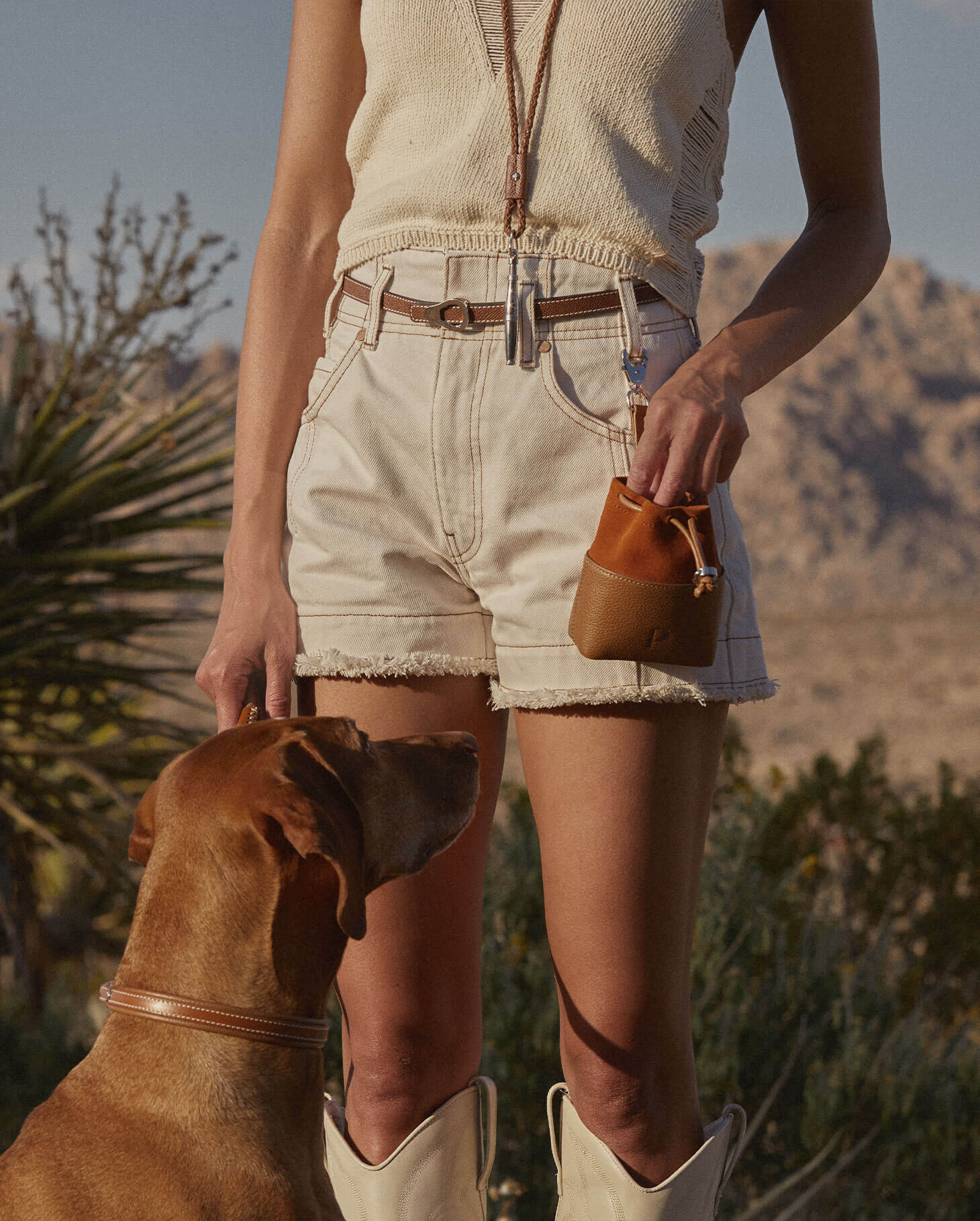 "Foolproof Gift for the dog lovers in your life."
"A luxury gift for your friend's loyal companion is as thoughtful as it is practical."
"True luxury fashion that changes the way we walk our dogs"
"These are accessories that help your dog tastefully blend into your highly curated lifestyle."