Le Monde de la

pagerie is an ultra-luxury fashion house for pets
As the first ultra-luxury fashion house for pets, we strive to create exceptional pieces that are as timeless as they are elegant. Reminiscent of a time that valued heirloom-quality items that stood the test of time, we strive to continue the legacy of centuries-old heritage and precision craftsmanship through quality, sustainability and design. Each PAGERIE object expresses the gentleness and beauty of our environment through the finest of materials and safest manufacturing processes. 
We invite you to join us on this journey of walking with quality.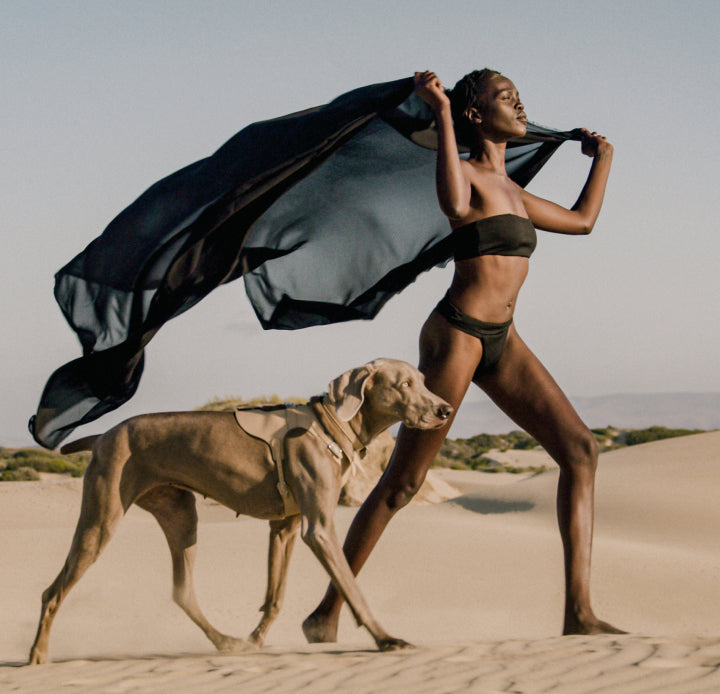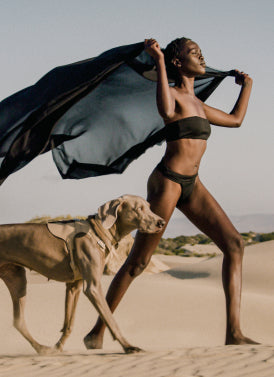 Our dogs are our modern day horses.
The noble lines and smooth shapes of horses were once a familiar sight, accompanying the great and good on their journeys. Today, our graceful companions have changed: Instead, dogs trot alongside us with their tails held high, reminding us of that same elegance so cherished in bygone times. In appreciation for such graceful presence, we pay tribute to another celebrated woman whose adoration for her Pug, Fortuné, inspired us - Empress Joséphine. It is with grateful fondness that we take her name as part of ours: Marie Josèphe Rose Tascher de La Pagerie.
A TIMELESSNESS — THAT WHISPERS
We have long admired our graceful companions and their earnest loyalty, wishing to show them the same admiration we reserve for those closest to us. Until recently, though, few options existed for those looking for sophisticated embellishments for their canine friends. Attire of choice was either overly ornate or made of such flimsy material that after a single wearing it had debilitatingly worn. This inspired us to bring forth a line of fashion-forward accessories that are suited and designed especially for them - because all of us deserve nothing less than quality.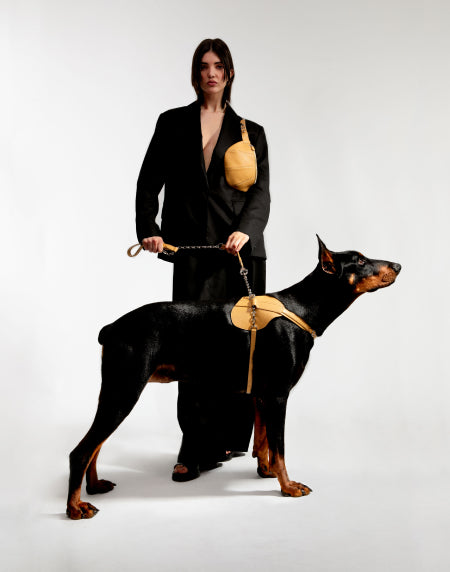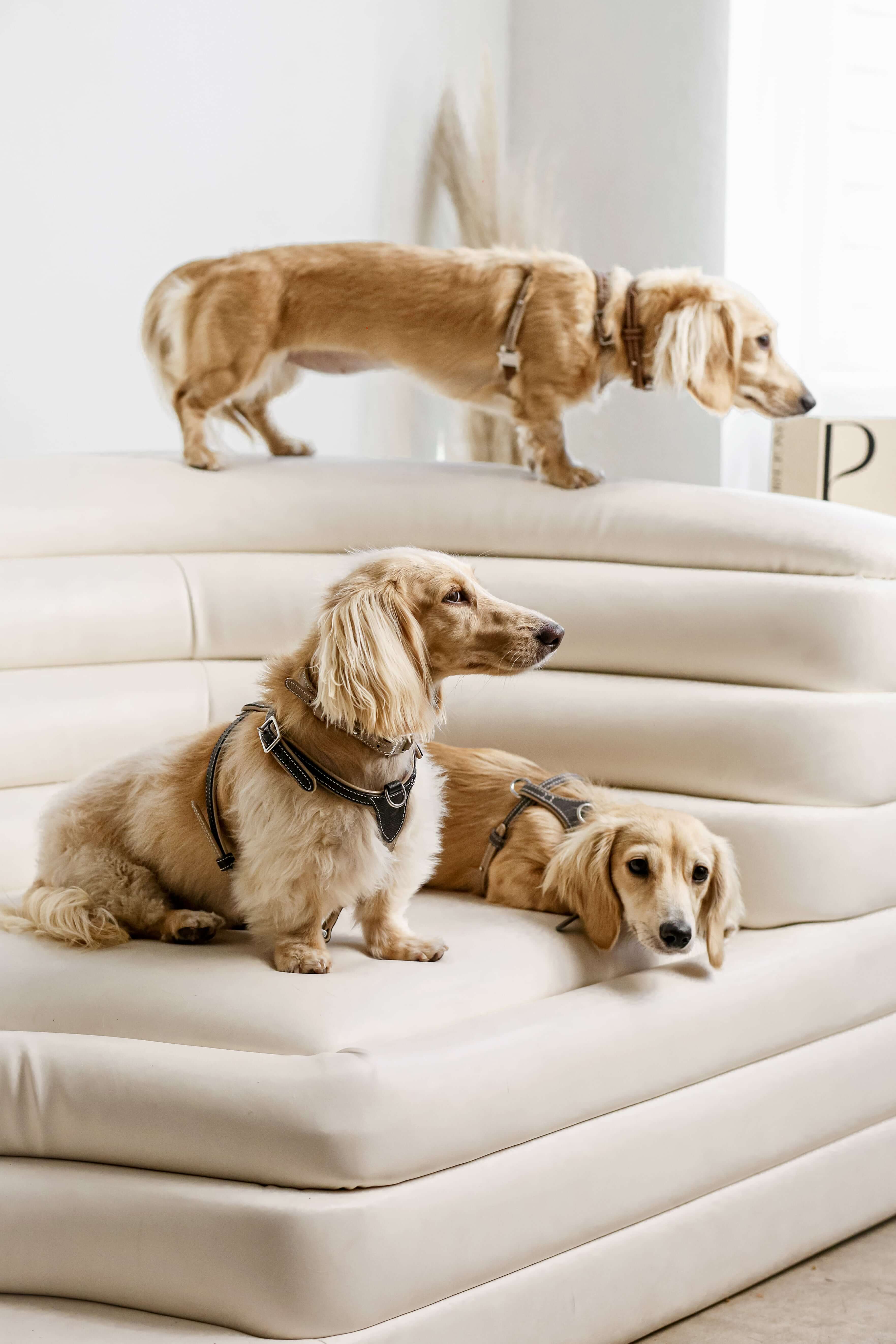 "A celebration of enduring quality that serves to grace the occasion of every step taken"
Our values are old-fashioned
Every Pagerie accessory is a timeless investment piece, lovingly crafted and built to last:
Sustainability
Luxury with a conscience. In a world where fast-fashion wreaks havoc, our extensive research sources materials and manufacturing processes that minimize waste and environmental impact.
Hardware
We employ stainless steel for its aesthetics and longevity plus no toxic chemicals are used during its plating process. Our hardware is custom-designed and custom-made, on par with your most coveted handbags.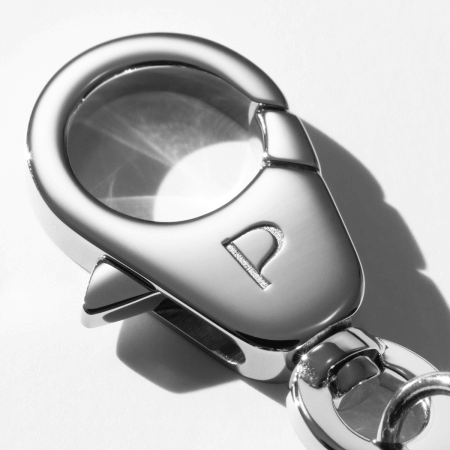 Leather
We opted for the most sustainable option available - real, vegetable tanned leather. Unlike faux leather made from synthetic plastic (PVC), the vegetable tanning process of real leather is biodegradable and reduces the output of toxic chemicals. Far more durable, replenishing less also reduces waste.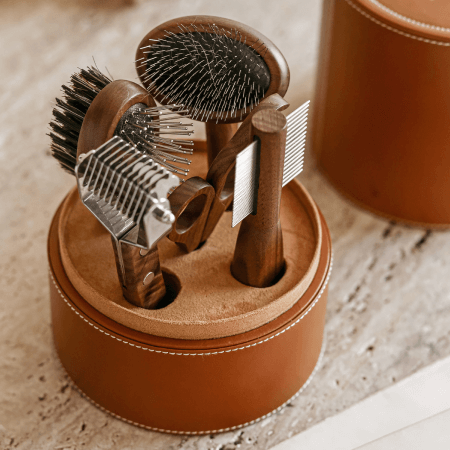 Our Luxury Is Not Status
Luxury is subjective. For us, luxury is uncompromising: quality over cost.
 Invest in a Pagerie piece and know that you have invested in value and prestige for years to come.