Desirable Christmas Dog Gifts For Those Of Us Who Are Pet-Obsessed
Desirable Christmas Dog Gifts For Those Of Us Who Are Pet-Obsessed
Desirable Christmas Dog Gifts For Those Of Us Who Are Pet-Obsessed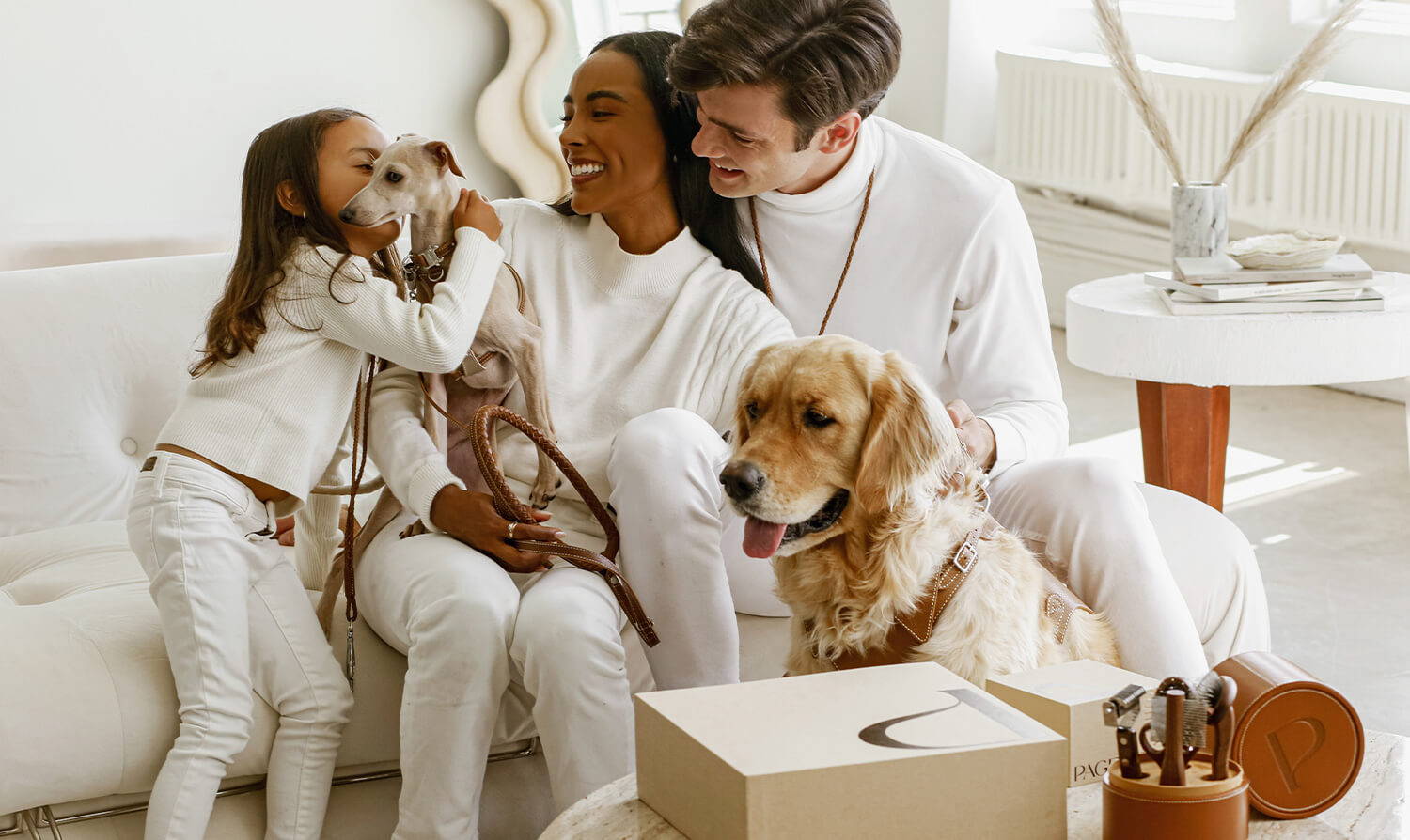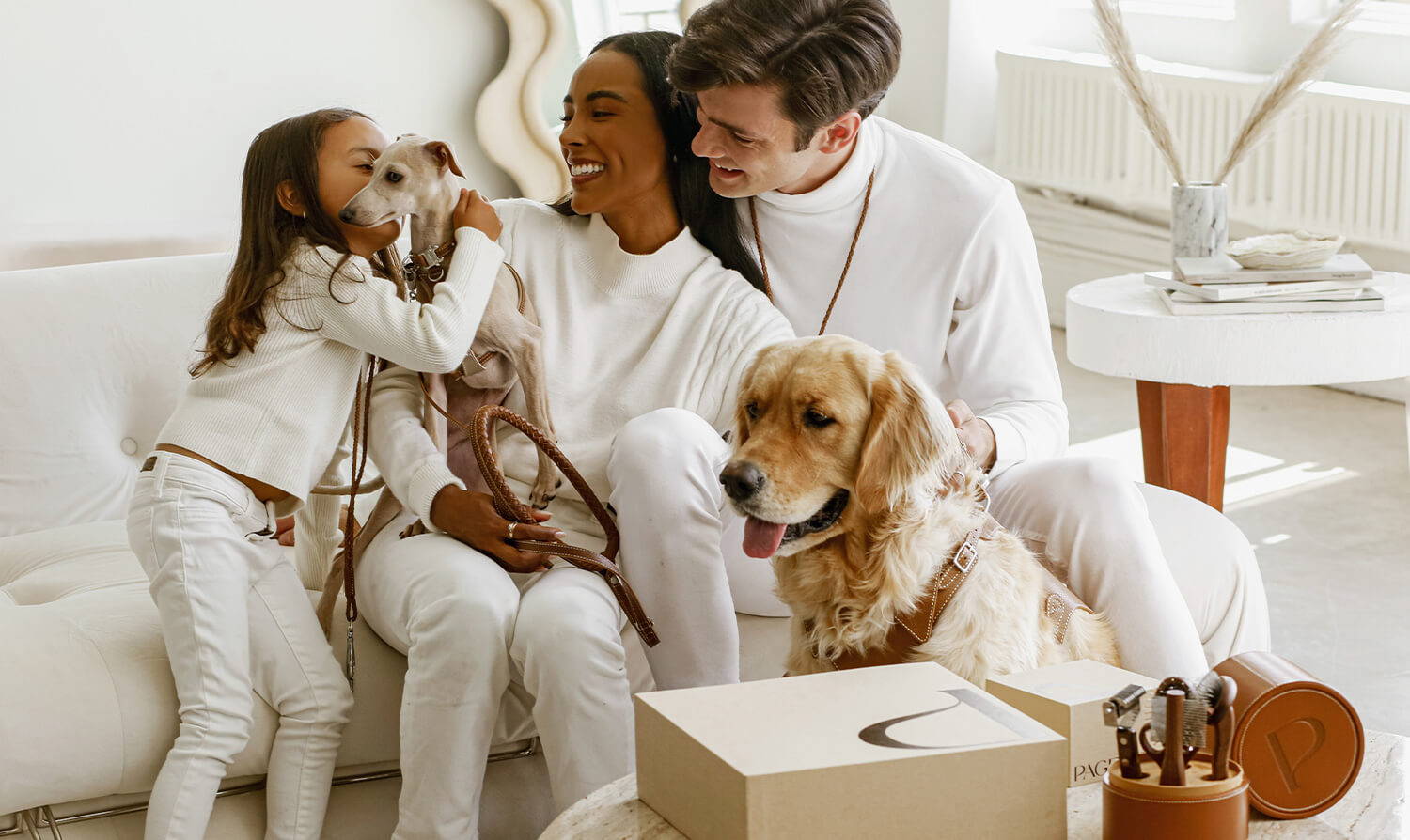 Dog obsessed: we know them, we love them, we are them. Hands up if you have a goofy smile for every cute and funny dog video you find on TikTok. Or if you gush about your dog's recent trick or 'tail' that just has to be shared with your nearest and dearest?
*Raises hand proudly in the air*
It's a fact. We're a nation who adores our pets, and we happily mark each and every celebratory event by gifting our precious pups with a keepsake to mark the occasion.
As we welcome the holiday season, and plan gifting for the whole family, The House of PAGERIE has compiled the Crème de la crème in pet gifting for those of us who are pet-obsessed. This Christmas, treat your dog friend to one of the recommended desirable gifts they'll treasure for years to come.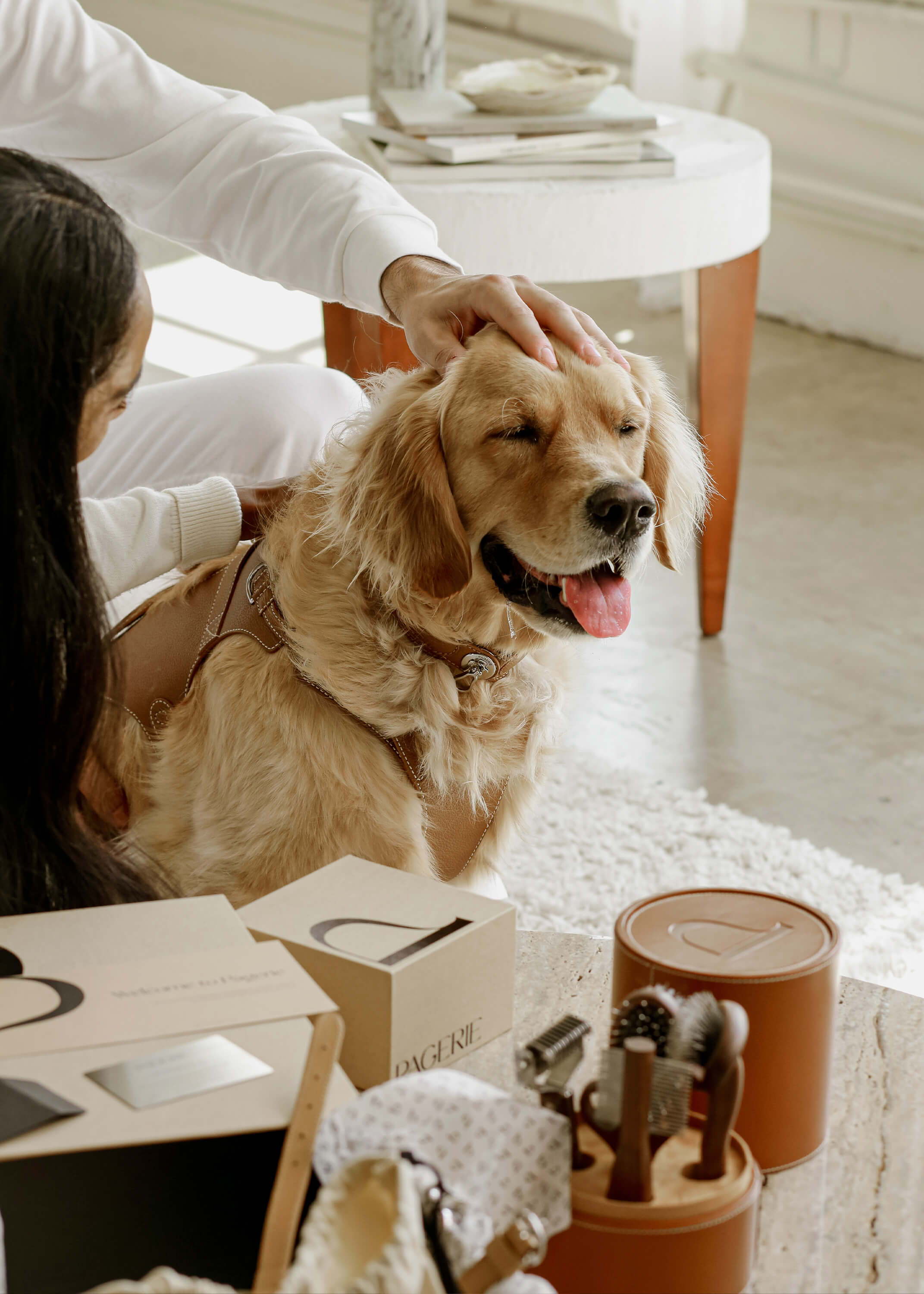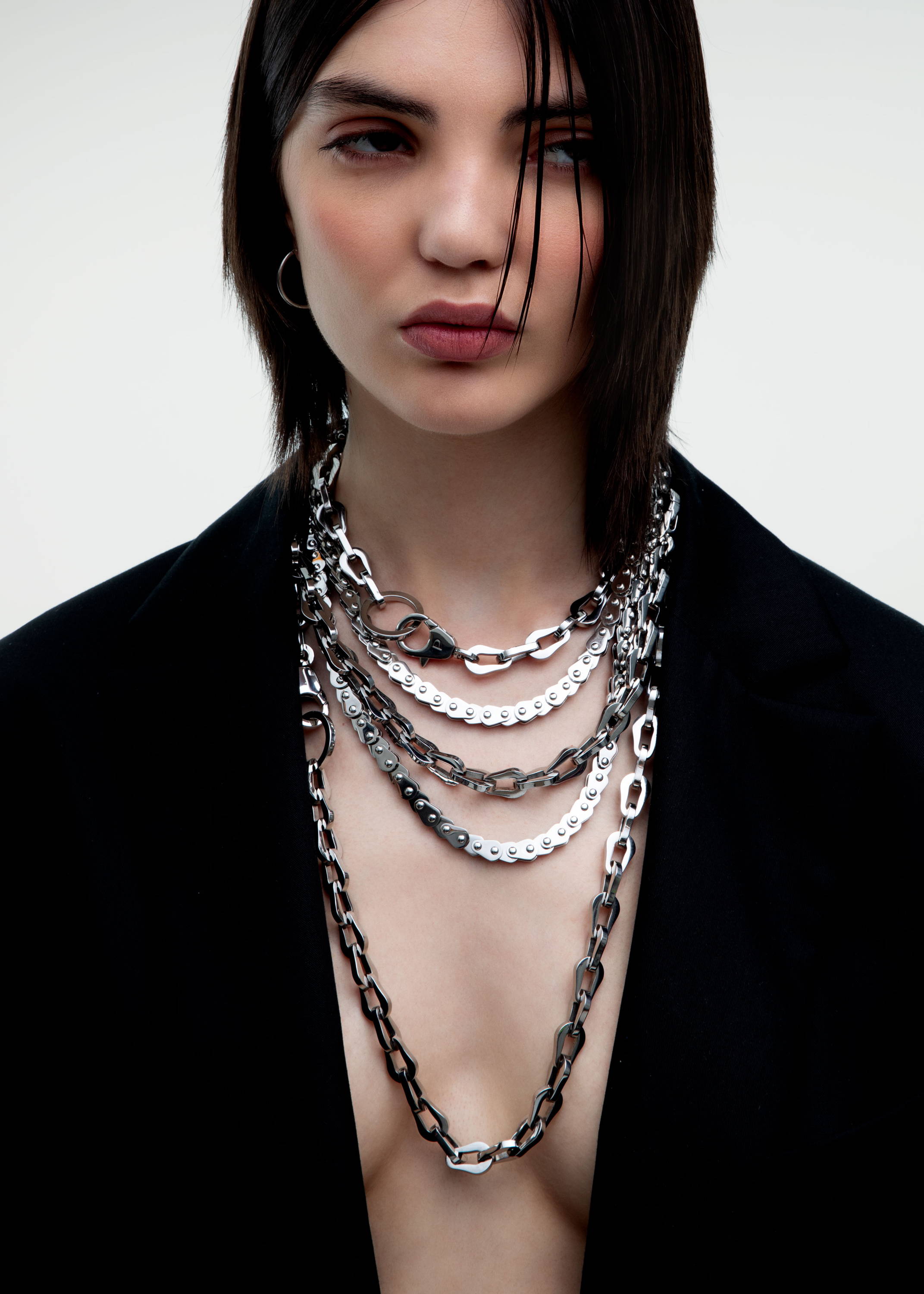 ---

PAGERIE'S
OBJECTS OF DESIRE
---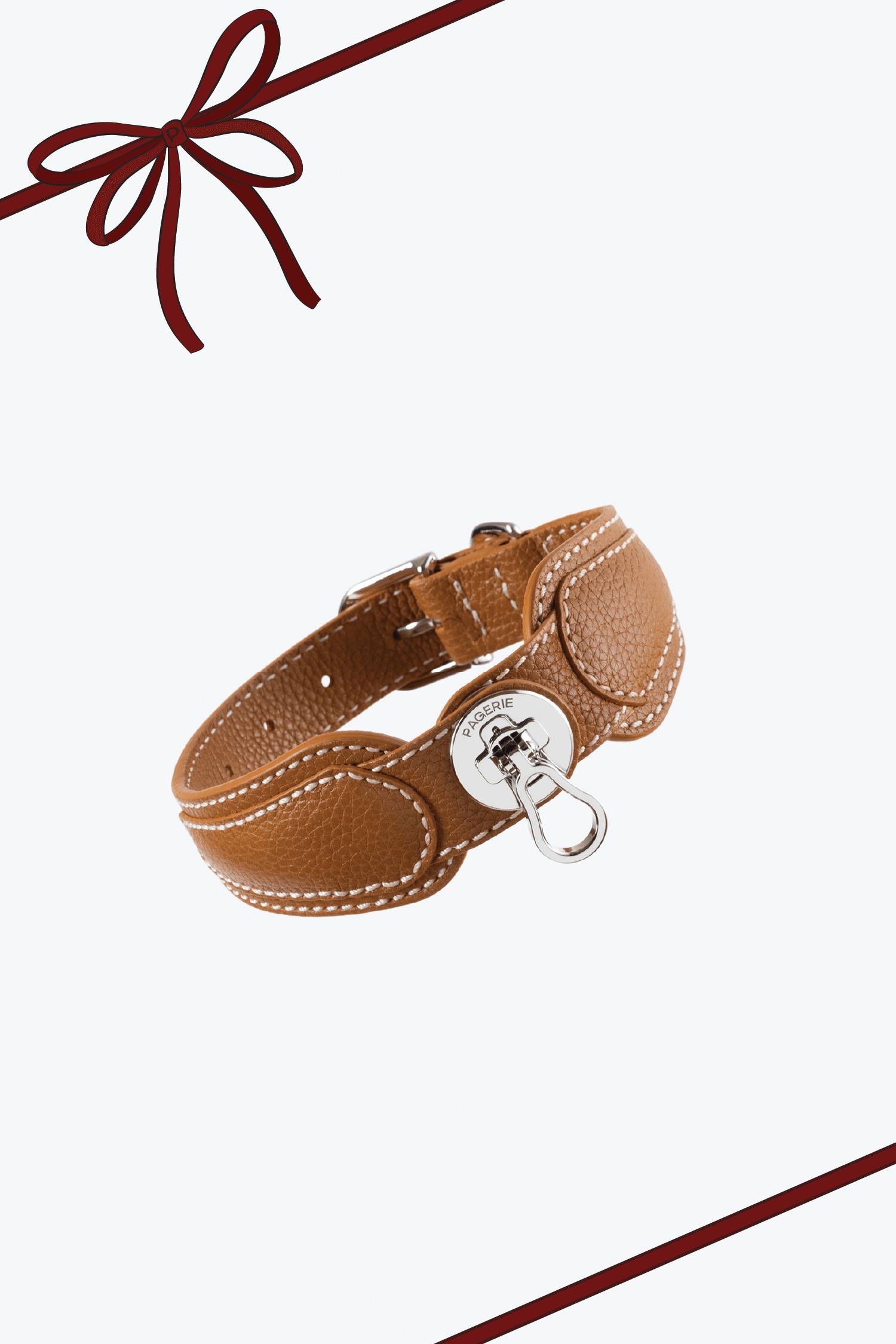 OBJECT OF DESIRE #1
The Dórro dog collar
Meet Pagerie's REACH-certified, ultra-luxurious grain leather collar with stainless steel accoutrements.
WHY IS THE DÓRRO COLLAR DESIRABLE?
The Dórro Collar is a luxurious dog object, perfect for gifting our sturdy friends. If you're looking to invest in a life-long object for your pup, this collar stands the test of time thanks to its immense strength and classic construction. The turnlock feature at the front of the collar makes it easy to put on and take off. The Dórro dog collar is from PAGERIE's Sahara collection: a collection which celebrates curvatures of the dog's muscles, so the aesthetic is evocative with curves upon curves.
Available in Sand, Saddle or Noir. 
---
OBJECT OF DESIRE #2
Tag d'identité
To gift your beloved dog a little sparkle this holiday season, PAGERIE recommends Tag d'identité: an elegant way to spruce up their dog collar with a touch of elevated bling. It is customisable and is adorned with the iconic P logo.
WHY IS THE TAG D'IDENTITÉ DESIRABLE?
If you're looking for the finest pet tags to have ever been conceived, PAGERIE'S stainless steel engraved ID tag is the one. A personalised gift will add a touch of elegant embellishment to your pet's collar. What more, attachment and detachment is simple, thanks to the PAGERIE signature clasp.
---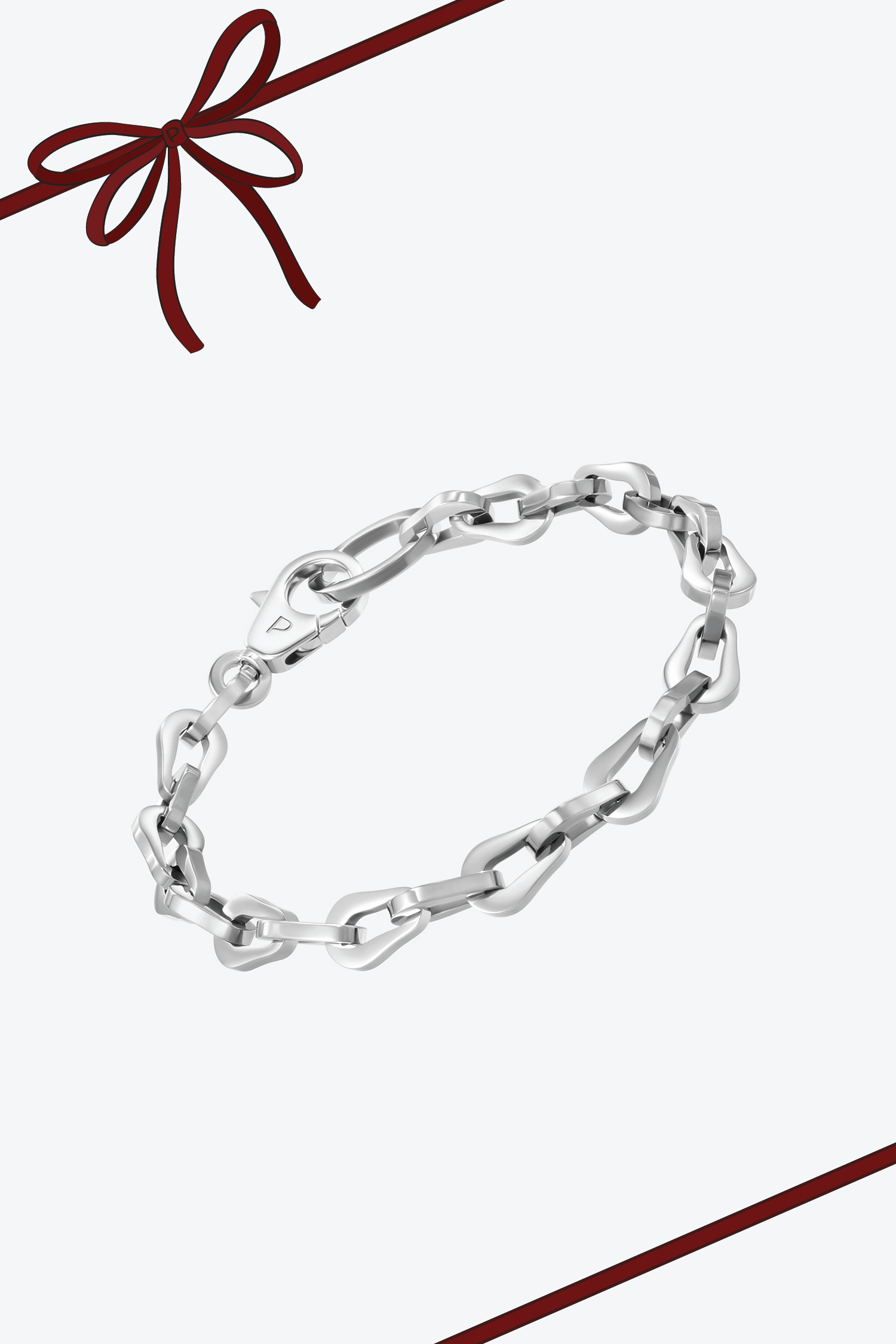 OBJECT OF DESIRE #3
The Línque
A gift for your dog, this Christmas which is just so… tantalising, evocative and bold? The Línque is a desirable object of carefully considered craftsmanship which meets at the interplay of pets and humans.
WHY IS THE LÍNQUE DESIRABLE?
The sensual pear-shaped curves of the chain mimic those of a woman's form, and are frequently used as a symbol for longevity and to celebrate the mysteries of female power. This precious adornment is made of surgical grade stainless steel, which is gentle on the skin while maintaining tensile strength. Consider this a gift to your dog and thine. A piece of bijouterie that serves two purposes: a collar for them and a necklace for you. Sharing is the ultimate act of caring, right?
---
OBJECT OF DESIRE #4
The Rava Leash
A gift dedicated to our dainty companions. If you're a pet parent of a dog on the smaller side, yet one with bags of personality, then this hand-braided dog leash is perfect as a Christmas gift.
WHY IS THE RAVA LEASH DESIRABLE?
The Rava Leash is luxuriously made by European artisans using REACH-certified leather and highest-grade stainless steel hardware, ensuring that your dog walks in style. A sensual object for your pet's desires, with hand-woven braiding that takes an unbelievable 12 hours to create. A gift which promises all-day comfort, and an uncompromising aesthetic.
Available in Walnut, Taupe and Granite.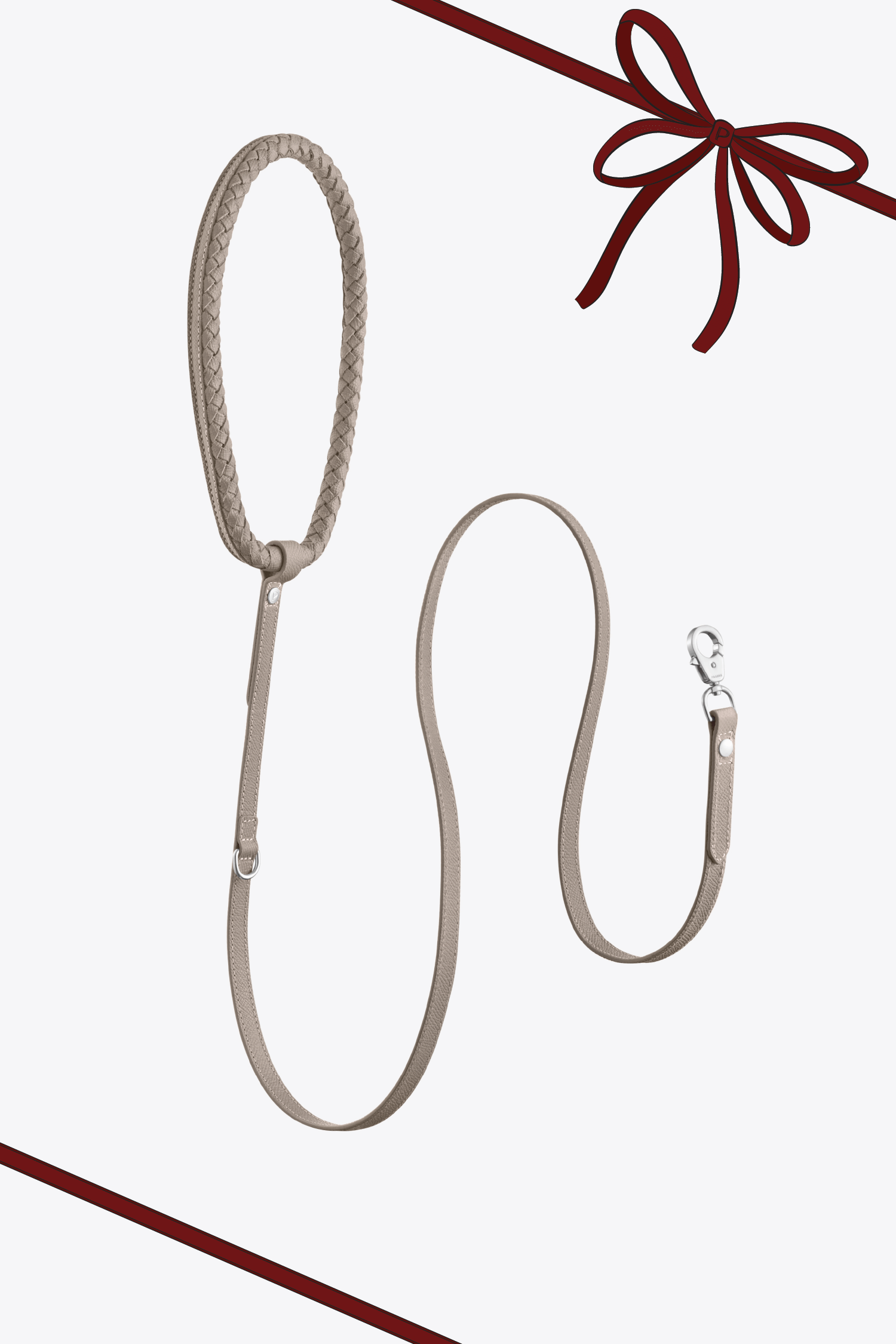 ---
---
Happy Holidays from La maison de PAGERIE
Christmas is a time for quality time with family. That also includes our precious pups.
So, we raise a toast to our pet-obsessed people.
May we know them.
May we love them.
May we be them.