Christie Tyler On Curating Timeless Fashion
WO(MAN)'S BEST FRIEND
Christie Tyler
The Pagerie Pet is not only your son or daughter, but closest confidant. Introducing Wo(man) 's Best Friend, a series that reveals our favourite Pagerie companions and the personality traits that make them one of a kind.
Christie Tyler, otherwise known as @nycbambi, believes all the best things begin with a natural passion. And that is exactly how she got her start as a fashion content creator. Christie works with the likes of Chanel, Louis Vuitton, and Tiffany & Co., among others, and is known best for her neutral and serene colour palette, an aesthetic and vibe that has the best brands clamoring to work with her.
"Moving to New York City, you are used to everything being in your face. There is so much going on," says Christie.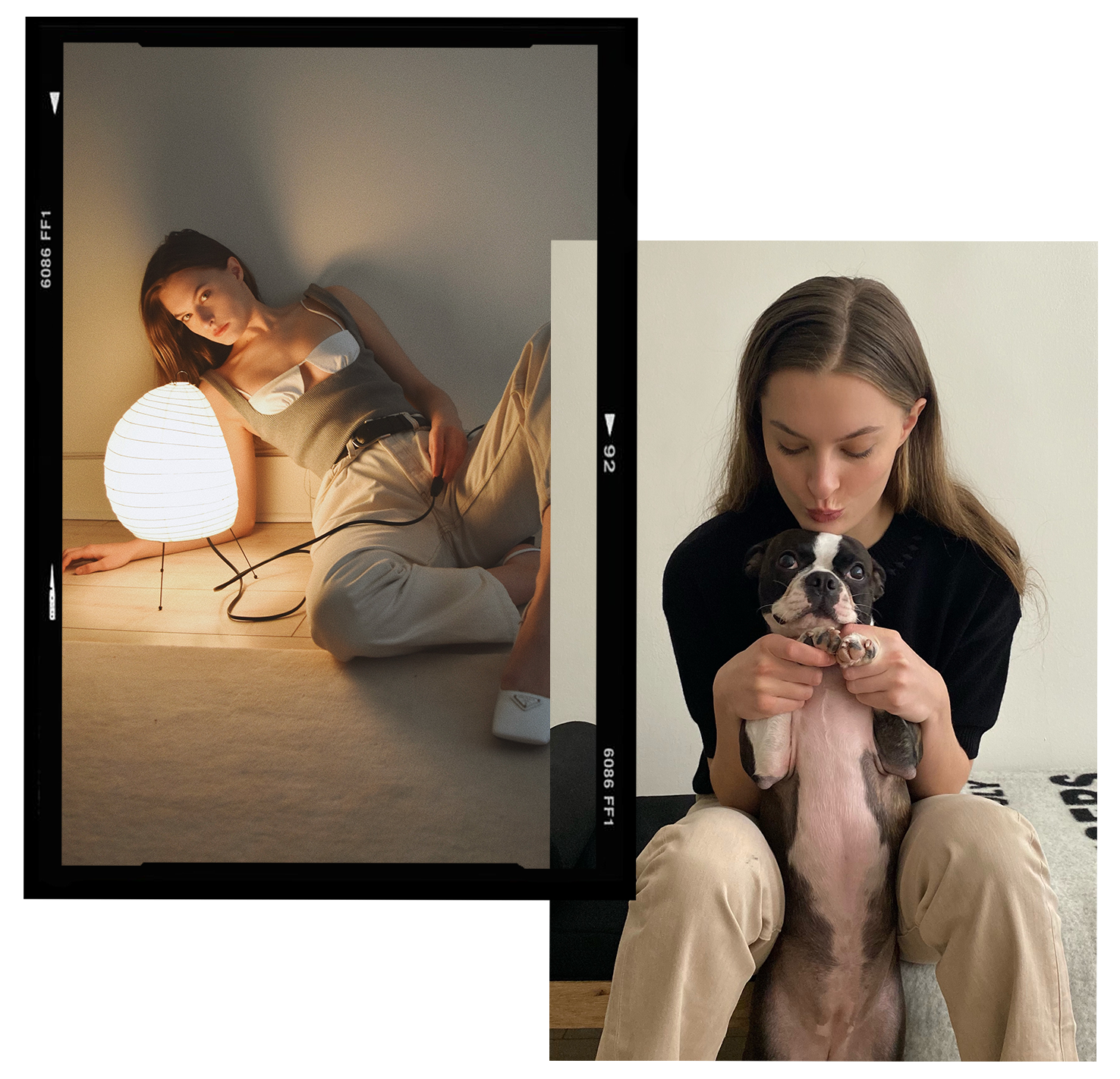 "
I gravitated towards neutrals because it was that calm, effortlessly chic kind of city-style. I like androgynous shapes and silhouettes and things more oversized. It is always evolving, but I will always gravitate towards neutrals and an understated type of style.
"
You could say the same is true for her love of interiors. The influencer has a knack for sourcing some of the most beautiful second-hand items. She teamed up with her sister-in-law to launch Vollective a few years back, which sells curated vintage and pre-owned homewares, jewelry, and accessories.
That said, Christie has recently embraced vintage fashion and crafted her own criteria when purchasing new items, making sure her wardrobe is consciously curated. "I had a wake-up call that it wasn't sustainable to always shop for new items," she says. "It is great to breathe a new life into an old garment, whether it be homewares or clothing."
When purchasing second-hand and vintage pieces, Christie recommends narrowing your search down to your favourite designers and then be specific about your colour palette or a texture you gravitate towards. "It is always a hunt," she says, "but I feel like the finds are always worth it." Homewares, she notes, are very different. "We try to source all of our homewares from flea markets, estate sales, or auction websites," says Christie. "With homewares, it is a little bit more difficult because you really do have to dig. But you can narrow it down. Search for a vessel or mid-century modern is usually the style that we gravitate toward."
And although the brands she works with aren't always vintage, Christie tries to align with companies with good values and morals.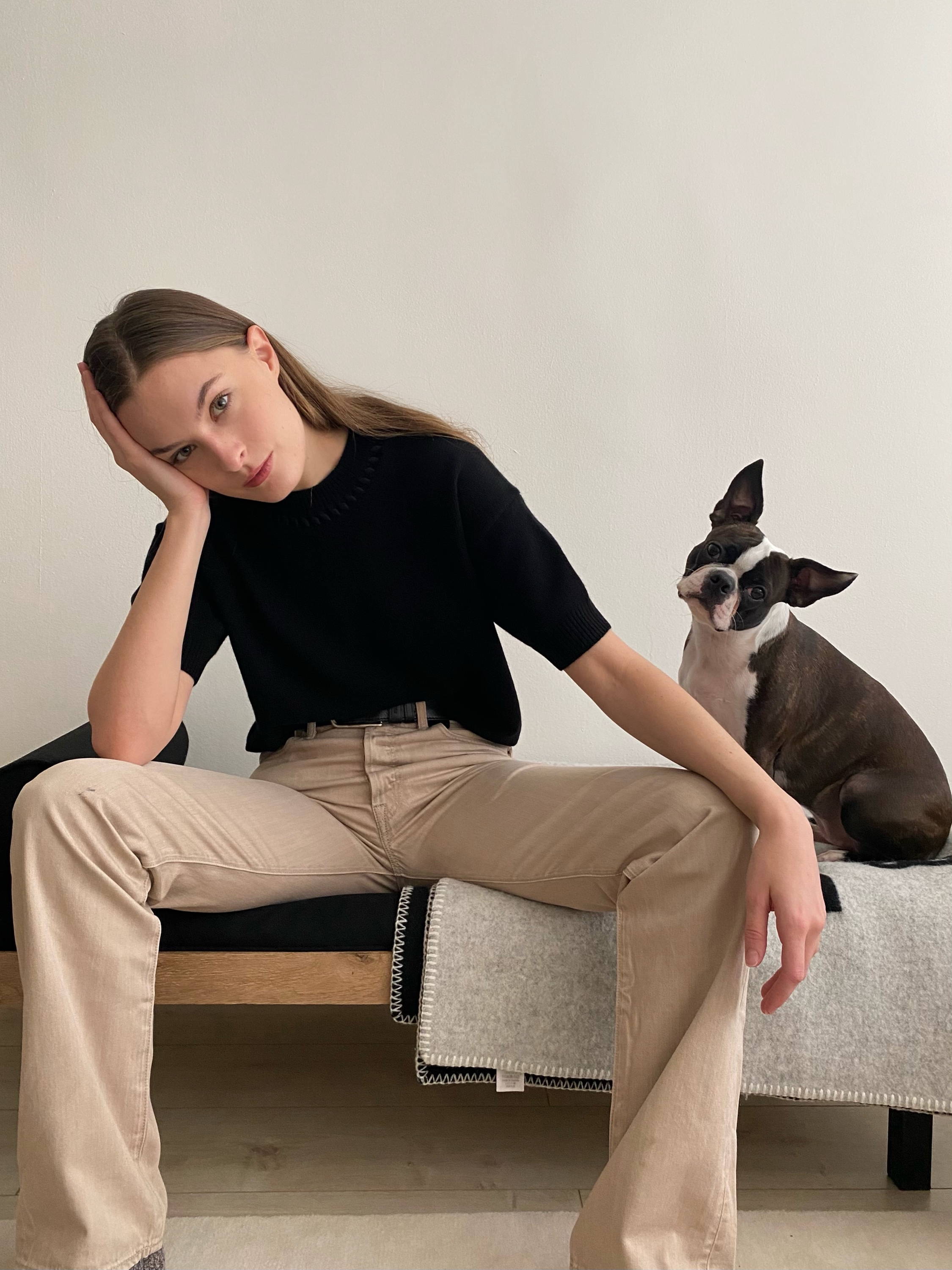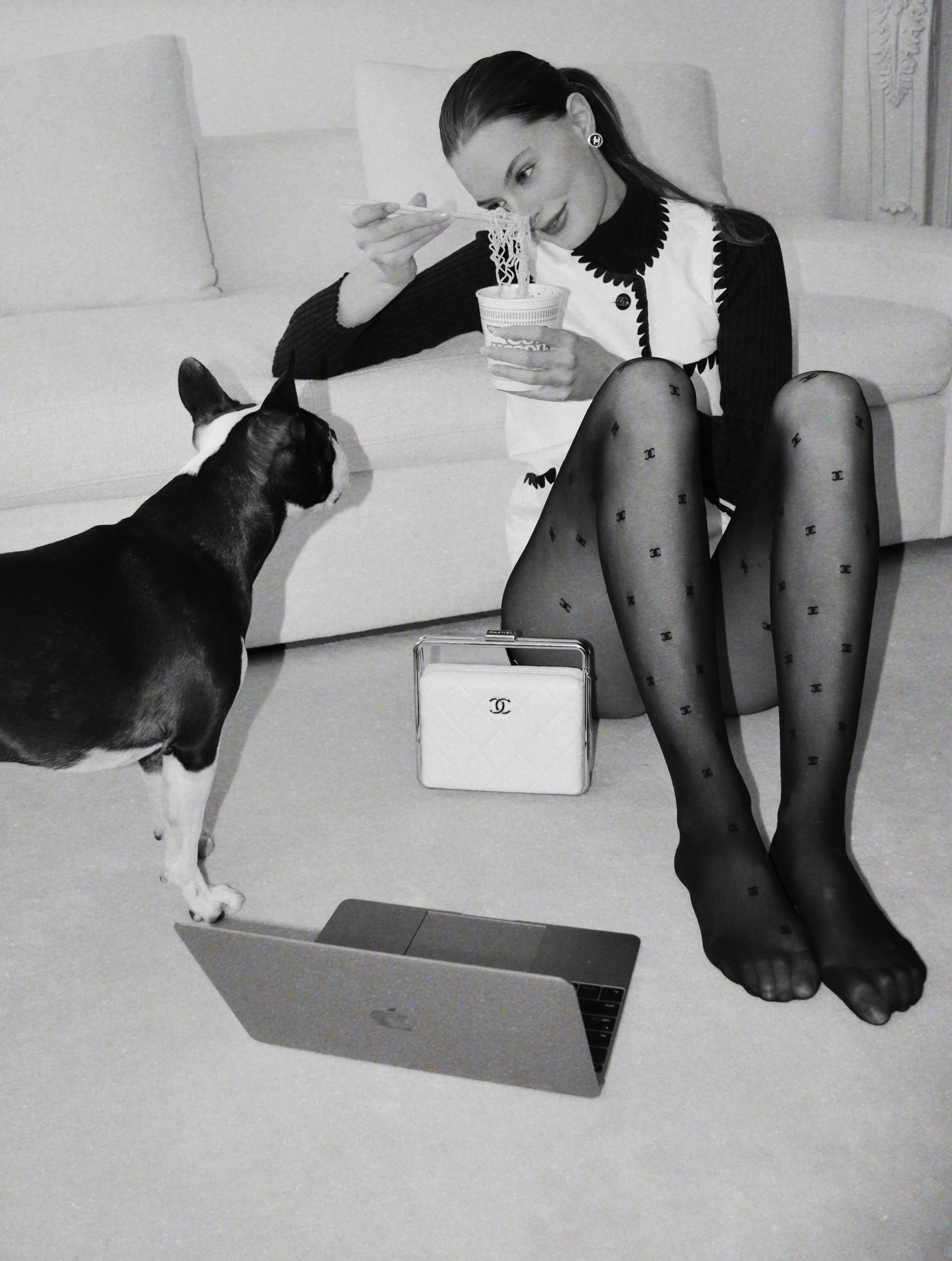 "
Whenever I buy something, I ask myself is this going to last in my wardrobe hopefully forever, but at least for the next five years.
"
The same could be said when shopping for her dog Rosie. Even though her Pagerie collar is the only item in her wardrobe, Rosie takes after her mum, and also has pieces that are meant to last a lifetime.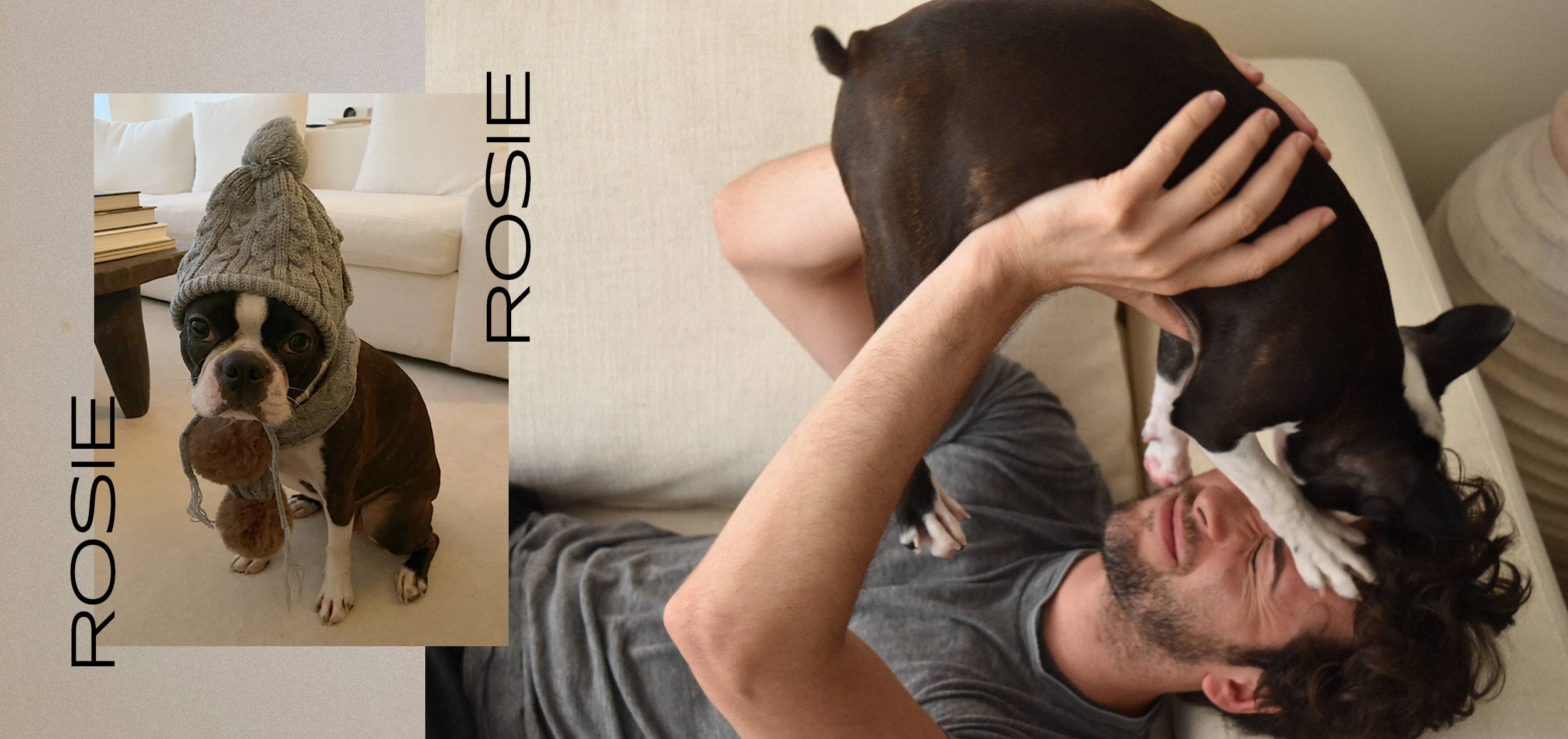 Christie got Rosie at eight weeks old and says there was an immediate connection. "I remember she was in the playpen and I went down to grab her and her little eyes were gleaming up at me. She was begging to be picked up," she says. "She knew who I was. Our love is unconditional. You don't realize how much life a dog can breathe into your home. My fiancé and I feel like parents just with a furry child. She makes us feel like a growing family and it is a love that continues to grow."
Favourite human food: Rosie really likes pears. When she was a puppy, during the summer, we would go out to eat and she would sit next to us. There was a fruit stand one time by a restaurant that we were sitting at and I felt bad because Rosie didn't have anything. I asked my fiance, adam, to grab her something. We cut up this pear and she loved it. And now the fruit guy knows who Rosie is and will give her a free pear.
Daily uniform: She is a naked girl other than her Pagerie collar.
Go-to outdoor activity: She loves the dog park.
Preferred luxury item that belongs to my mom: I got a Celine blanket and made it a non-Rosie blanket. Now a couple of months later, it is her favourite blanket.