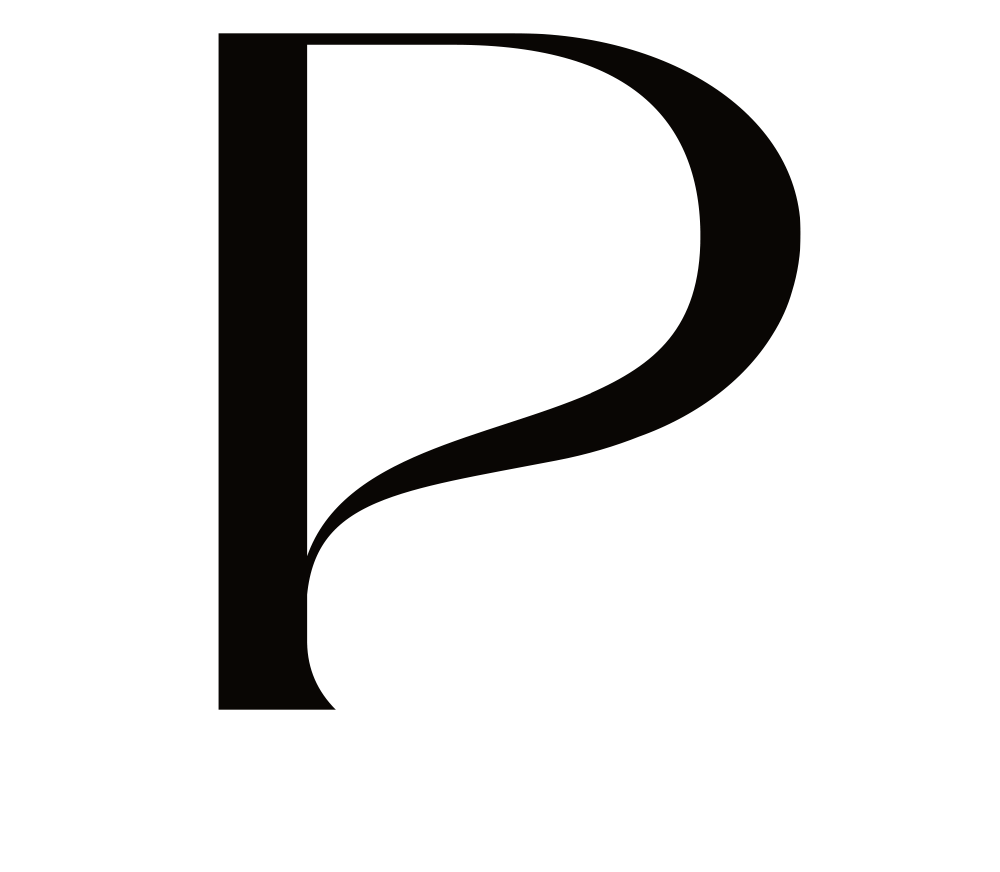 Should you need further assistance, please do not hesitate to contact our Customer Service department at info@pagerie.com
GENERAL HELP AND INFORMATION
How can I receive news about Pagerie?
You can subscribe to our newsletter, La Monde de la Pagerie, and also follow us on social media @PagerieOfficial

What is La Monde de La Pagerie?
La Monde de La Pagerie is our newsletter, where you can stay up to date with our latest news, events, fashion shows, exhibitions, and product announcements. We are committed to keeping the frequency of our emails low and will never pass on your email address to third parties.
How can I sign up to your newsletter?
You can register directly by entering your email address and clicking 'Sign Up' in the footer at the bottom of every Pagerie.com page.
Do you offer couture and VIP service?
PRODUCT AND SIZING INFORMATION
Where are Pagerie accessories made?
All Pagerie accessories are handmade by highly skilled artisans in Spain.
Are Pagerie accessories made with vegan leather?
We currently use real, vegetable-tanned leather for all Pagerie pieces. Please read this blog post to find out why we believe this is the more sustainable option for our company.
What is 'REACH certified' leather?
The acronym 'REACH' stands for: Registration, Evaluation, Authorisation and restriction of Chemicals. The European Union's REACH programme is a comprehensive and far-reaching set of environmental regulations, designed to ensure the safety of chemicals used in manufacture. Our leather is in full compliance with its extensive list of requirements.
How durable or rust-proof is stainless steel?
Our stainless steel has undergone extensive laboratory tests and can withstand up to 60kg (approximately 130lbs) of force. Stainless steel is also the most resilient of all steel metals to rust and is extremely durable.
How strong are Pagerie accessories? I have a very large dog, who tugs hard on the collar and leash.

Our Pagerie pieces have undergone numerous laboratory tests to ensure their durability and strength. However, we strongly recommend that you attach your leash to the D-ring fittings only, and never the turnlock. The turnlock is a closure device and should not be used as a leash attachment.
Where might I find Pagerie products featured in magazines, blogs, or social media?
Please contact a Customer Care Adviser at info@pagerie.com for assistance in this.

What size should I order for my dog?
All Pagerie accessories are designed for larger frames. We recommend that you measure the circumference of your dog's neck and add half an inch (1.27cm) to ensure a comfortable fit. Please follow the same rule for our harnesses, focusing on your dog's chest size.
Refer to our product size charts here.
How accurate are the colours of your products on pagerie.com?
Each product is photographed with precise attention to detail, and the colours shown should accurately depict those of the product in question. However, it is possible that they may vary slightly from one screen to another, due to differing monitor display settings.
My dog does not fit any of sizes available. Do you offer a customised service?
We would be more than happy to arrange a customised fit. Please contact Olivia, our VIP and couture consultant, to discuss your exact requirements: olivia@pagerie.com
How do I use the different leash lengths?
How do I fit my Pagerie accessory on my dog?
Please refer to your care guide for fitting and wear instructions.
Can Pagerie collars be used without a harness?
Yes: every Pagerie accessory can be worn individually.
How may I get assistance with my online order?
Where can I buy Pagerie pet accessories?
Our accessories are currently available exclusively on our website. If you would like to know when they become available elsewhere, please stay in touch by subscribing to our newsletter.
How do I find a product on the website?
You can search either by category or product line. Alternatively, you can browse using the menu at the top of the page.
Please select the product you wish to order on our site, click 'Add to Cart' and indicate your desired quantity.
You can view and/or edit the contents of your cart at any time by clicking the cart icon in the top right corner of all our website pages. You can then proceed to the check-out.
Once your payment has been made, a thank you page will appear displaying your order number, to indicate that we have received your order. We will also send confirmation of your order by email.

Is there a limit to the number of accessories I can purchase on pagerie.com?
You can purchase up to five items per style.
Can I change my order or shipping details once I have placed my order?
We can cancel an order when it is being prepared for dispatch. However, we are unable to change any shipping details once an order has been processed; nor can we add products to an existing order once it has been placed. If you wish to change the address to which your order is being shipped, please email info@pagerie.com to see if this is possible.

Can I add a gift message after placing my order?
For now, we are unable to add gift packaging to orders. However, we are working very hard to ensure we can offer this service in the near future.
How do I place a gift order?
Unfortunately, we are not offering gift packaging at this time. However, every order is prepared with the utmost care and delivered in a Pagerie keepsake gift box.

Does Pagerie offer customisation services?
Yes, we are able to offer a select customisation service. To find out more, please contact our VIP and couture consultant at lynn@pagerie.com
Can I obtain a product authentication from Pagerie?
Authentication of products is not a service offered by Pagerie. However, all Pagerie products come with an authentication card and product number unique to the item in question.
Are my personal information and payment details safe on Pagerie.com?
What is the availability status of items on pagerie.com?
All items for sale on the Pagerie website are available, unless otherwise stated.
Why is there sometimes a delay before one of your leather pet products becomes available?
All of our products are created by hand by our artisans, according to very strict quality criteria. We work primarily with leather, which is a natural material and a resource limited by Pagerie's strict selection criteria. For these reasons, several weeks are required to create a Pagerie leather pet accessory before it is available for sale.
How can I find out when an item is back in stock?
Please click 'Join the Waitlist' under under the out-of-stock item in question and enter your email address to receive a notification when it's back in stock. Alternatively, sign up for our La Monde de La Pagerie newsletter so we can keep you up-to-date on all things Pagerie. You can also follow us on our social media here:
Pre-ordering is the ability to order items that are not yet in stock but are available for advance reservation online. We will notify you via email when your pre-ordered item becomes available. You will receive a shipping confirmation email when your item is sent, at which point your credit card will be charged.

When will my pre-order be charged?
We will charge the amount to your card when the item is available and ready for shipping. Please note that we can only charge the same card that was used to place the order; it is not possible to modify the payment method.
When will my pre-order be shipped?
You can check the estimated shipping date either on the product page or in your confirmation email. Please note that orders are processed automatically and the actual shipping date may vary.
How do I know if a Pagerie item is available in boutiques?
Pagerie accessories are currently available exclusively online. If you would like to know when our products might become available in stores, please subscribe to our newsletter, La Monde de La Pagerie, at the footer of any page.
What payment methods does Pagerie accept?
Purchases must be paid for via Paypal® or credit card. Please enter your credit card number, its expiry date and its card verification number at the checkout.
In which currency are your prices shown?
Our website automatically sets prices to the currency you usually browse with.
Will I be charged sales tax?

Orders placed on pagerie.com are subject to the applicable state, local or country sales taxes. Your order confirmation will show the sales tax in the order total.
How do I access my invoice?

Your invoice will be attached to the confirmation email that you receive after placing an order through pagerie.com
DOMESTIC AND INTERNATIONAL SHIPPING
Which countries does Pagerie ship to?
We offer free shipping worldwide.
How long does delivery take, and how much will it cost?
We offer free domestic and international shipping for all Pagerie.com orders.
We will do our best to dispatch your order promptly after you have placed it, according to the delivery option you selected. Dispatch is within 30 days of placing the order, subject to availability.
Once your package is delivered and you physically take possession of it, you become liable for any risks attached to your Pagerie products.
You (or any third party named by you) are responsible for checking that your order is correct and in perfect condition when it is delivered by the carrier.
If necessary, you should refuse the parcel or products concerned. Please cite your reasons for refusal, together with any defects, on the carrier's delivery note in as much detail as possible (for example, 'parcel open', 'parcel or item(s) damaged/missing', 'incorrect order', etc.).
Do you ship to P.O. boxes?

For security reasons, we are unable to process an order with a P.O. box address.
How can I track my Pagerie order?
A tracking link will be provided in the email confirming shipment.
Can I amend my shipping address after placing my order?
Unfortunately, we are unable to allow any shipping address changes once an order has been placed.
Are duties and taxes included on international orders?
All delivery options and prices are specified in your cart, as well as on the checkout page, before payment. No delivery will be made by Pagerie if complete payment of the order is not possible.

Who will be delivering my order?
Our standard shipping method is ground shipping. We will ship your order via any of the major carriers, including UPS and FedEx. We use DHL for all international orders.
What is your exchange policy?
Your order will be accepted for refund or exchange if it is returned in its original condition and packaging and within 30 days of the delivery date. The returned item(s) must be accompanied by the original receipt, or a copy in the case of a partial return.
Returning a product for exchange or refund is complimentary using a pre-paid return label available from us at orders@pagerie.com
How do I return or exchange a Pagerie product?
We invite you to send back the product you wish to return or exchange in its original, unworn condition with the original sales receipt. Please contact orders@pagerie.com to request your pre-paid return label for postage using FedEx® or UPS.
Within the United States, you have 30 days from the date of delivery to return it. Please contact us for details about our international returns policy.
 
Refunds will be issued in the original payment form.
 
Please note that merchandise that has been altered, sale items, and markdown items are non-returnable.
How do I obtain a return slip?

How will I know whether you've received my returned items?

We will send a confirmatory email when we receive them.

How long does it take to process a return?
If you wish to return an item received as a gift, you may exchange it for an item(s) of equal value. Please contact our Customer Service department at info@pagerie.com to receive a pre-paid return label by email.

When can I expect a refund?

We aim to issue refunds as quickly as possible. Once we have received your returned item(s), you should receive your refund within 7-10 business days.
What if my order arrives damaged, incorrect, or is missing a part?
If you receive your parcel open or damaged, or if any of the products ordered are damaged, missing or incorrect, you (or any third party named by you) should refuse the parcel or products concerned. Please cite your reasons for refusal, together with any defects, on the carrier's delivery note in as much detail as possible (for example, 'parcel open', 'parcel or item(s) damaged/ missing', 'incorrect order', etc.).
What is Pagerie's warranty policy?
Our workshop is able to respond to numerous repair and refurbishment requests for Pagerie products. Please note that you are not covered for:
Damage resulting from accidents or from inappropriate or abusive use of Pagerie items.

Damage resulting from repairs or dismantling not undertaken by a Pagerie representative.

The consequences of normal wear and the ageing of a piece of leather.
Do you offer a repair or refurbishment service?
Our workshop is able to respond to numerous repair and refurbishment requests for Pagerie products. Please contact info@pagerie.com with your enquiry.
What is the best way to care for my Pagerie accessory?
All Pagerie products come with care instructions on maintaining the quality of your product.

Can I wash the quilted cotton pad that comes with the Babbi Harness?
The quilt padding is made from 100% organic cotton sarga and dry cleaning is recommended.
How should I store my Pagerie accessories?

To look after your accessories, and for ultimate longevity, we recommend storing your item in the dust bag provided with every purchase.
Are Pagerie dog accessories indestructible?

Our leather and stainless steel have been carefully chosen to be durable and to withstand considerable force amounts of force. Nevertheless, as luxurious canine fashion pieces, they are not indestructible!
How is Pagerie handling COVID-19?
Pagerie is currently taking extensive precautions to protect the health and safety of employees as well as customers. You are at the heart of everything we do. We are closely monitoring COVID-19 developments and doing everything in our power to ensure that the strictest precautions are taken while processing our orders. We are especially mindful when packaging orders, using masks, gloves, and new shipping materials.
INFORMATION FOR RETAILERS
I would like to stock Pagerie items at my boutique. Who do I contact about wholesale orders?
Please contact sales@pagerie.com
What is Pagerie's company policy on animal welfare?

For better or worse, we live in a world of consumption, and there are no perfect answers to how best to use our earth's resources. However, as a young startup, Pagerie strives to be vigilant when it comes to corporate social responsibility. The vegetable-tanned leather used by Pagerie does not come from farms but from tanneries, which are continuously subject to stringent controls. We vow to never use furs or exotic animal skins, such as crocodile, lizard, snake, and stingray, in any of our collections.
 
Synthetic alternatives to leather have come a long way. However, much more research is needed into the long-term effects of plastic fake fur and 'pleather' on the environment and into how these materials might harm animals indirectly during production and after disposal.

Pagerie cannot be held liable for breach of any of its obligations if the poor performance of the product is the result of an event of force majeure, or of the Customer's act or omission or of an unforeseeable and insurmountable act of a third party or an obstacle outside of Pagerie's control that Pagerie could not reasonably foresee at the time when the sale was conducted into with the Customer and which consequences Pagerie cannot reasonably avoid or overcome.